Europa Point
31 August 2017 ·
2
min read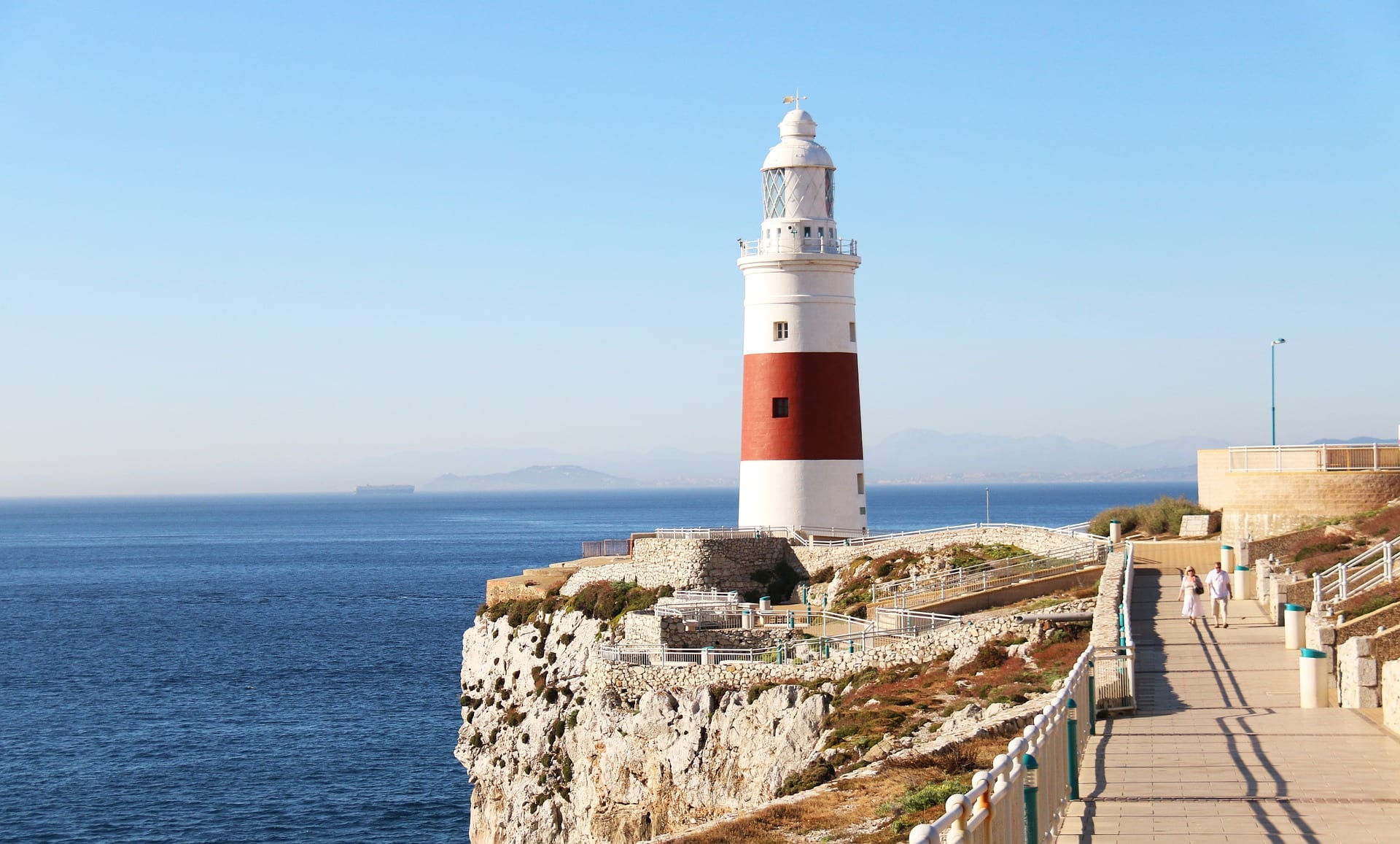 Europa Point is the most Southern point of Gibraltar. On a clear day, you can see the coast of Morocco and the coast of Spain, the only place in the world where you can see three countries at once.
There are five buildings in this area:
Harding's Battery
It was built in the 7th Europa Battery in 1859 and was constructed by the British which included the walls, scraping and the batteries.
Lighthouse
It was built between 1838 and 1841. At the beginning, it had just a single-wick lamp which was switched to a four-wick burner in 1864. It became fully automated in 1994.
Shrine of Our Lady of Europe
In 1462 the Spaniards recaptured Gibraltar from the Moors. They found a little mosque here and converted it into a Christian shrine in honour of Our Lady as Patroness of Europe. A large chapel was built and a statue of the Virgin and Child was placed in the shrine. The Virgin held 3 flowers in her right hand denoting Love, Truth and Justice. Pope John Paul II approved the title of Our Lady of Europe as Patroness of Gibraltar in 1979.
Nun's Well
It is an old underground water store and represents some of the earliest evidence of an artificial water supply of Gibraltar. In the 19th century this water was used to produce beer after Prince Frederick, Duke of York arrived and opened his brewery called Brewery Yard. It was restored in 1988.
Ibrahim-al-Ibrahim Mosque
This building was a gift from King Fahd of Saud Arabia. It has a school, a library and a lecture hall for local Muslims in Gibraltar.
You can easily reach this place by Bus 2 from Market Place. You can buy your 1 route ticket on the bus, or if you would like to use the buses all day we suggest you go for the all-day ticket which is sold on the bus also.
Don't forget… if you're planning a trip to the rock, then take a look at the luxurious Eliott Hotel Gibraltar.