Travelling to Gibraltar 2021
08 July 2021 ·
3
min read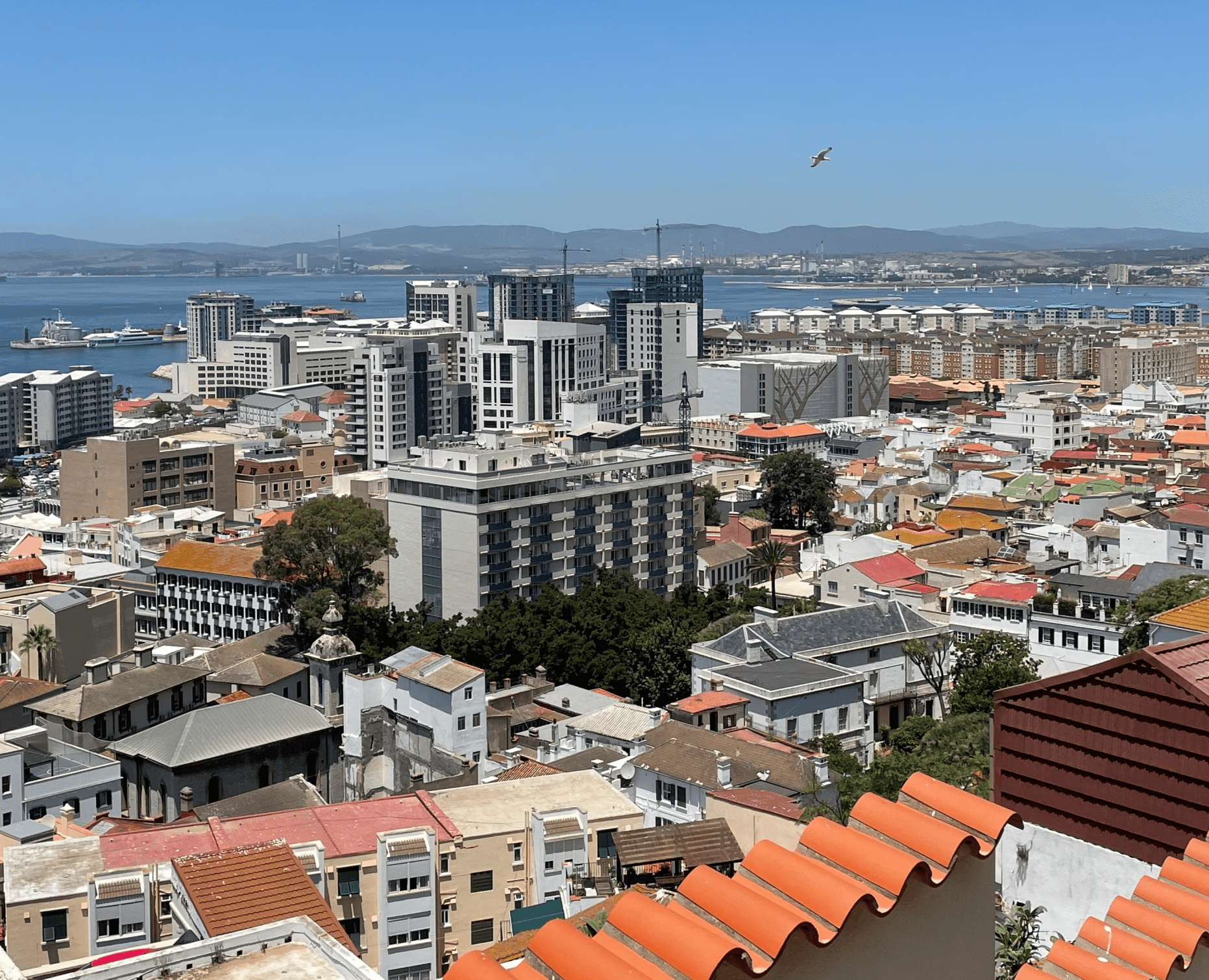 Grab your passport, buckle up and come visit sunny Gibraltar this summer season for a well-deserved break! Gibraltar is the safest European sun destination this summer and there's no reason why you shouldn't be here experiencing it – the summer season is well and truly underway! If you need a little bit more convincing, look no further. We are here to help you make the decision to get your credit card and book your summer 2021 sun holiday – you know you want to.
View this post on Instagram
We really mean it when we say Gibraltar is the safest European destination to travel to this summer. All adults in Gibraltar have received a first dose of a Covid-19 vaccine or are fully vaccinated at this point – how great is that? Face coverings are also mandatory in all indoor settings in Gibraltar to stop the spread of Covid-19 and to protect their residents and visitors. No quarantine is necessary for any visitors to Gibraltar, however, travellers from amber or red listed countries do require a negative PCR test no more than 48 hours before their flight. It's a small price to pay to keep yourself and the residents safe while enjoying your trip and living life to the fullest!
Our top tips for travelling to Gibraltar this year are relevant and so important – make sure your PCR test is negative before arriving to the airport, wear a face covering in all indoor settings and keep socially distanced, at least 2 metres apart from others to keep safe. And of course, have a great time! You can find more information on Gibraltar's Covid-19 travel information here; visitgibraltar.gi/covid-19.
If you're in need of a strong dose of Vitamin D and want to get yourself a bronzed tan, we recommend travelling to Gibraltar in July or August where temperatures soar up to a whopping 28 degrees! If the strong heat isn't your thing, that's cool too. Late August through to October is when the most comfortable and manageable Mediterranean heat comes out.
You will be spoilt for choice when it comes to attractions, activities, and sites here in Gibraltar. Your to-do list will be jam-packed and you won't even know where to start, don't worry – we are here to help. First place that comes to mind when thinking of Gibraltar is the Rock which is 426 meters high. If you consider yourself a bit of an adventurer, why not walk or hike up the Rock and see Gibraltar at the top in all its glory? A real adrenaline rush and great photos!
View this post on Instagram
Feeling like more of a relaxed holiday and want to soak up the Mediterranean sun? You're covered – the beaches in Gibraltar are sandy, clean and the water is so clear. The Eastern beach and Catalan Bay are two beaches we rate highly! Kick back on a sun lounger, read a book or watch an episode of one of your all-time favourite TV shows, sounds blissful to us.
View this post on Instagram
Do you have an interest in history? Do you enjoy learning about other destinations history? If so, it's probably going to be music to your ears that Gibraltar is steeped in history and that there is so much for you to see. The Gibraltar Museum is an absolute must-see – the 14th century building itself is stunning but inside you'll find out incredible amounts of knowledge on Gibraltar's history and culture dating back many moons ago.
The Great Siege Tunnels should be at the top of your bucket list for sure if you're into military history. The tunnels were dug out from the solid limestone by British soldiers during the Great Siege of Gibraltar at the end of the 18th Century – quite fascinating to see in person. We recommend taking a guided tour with Gibraltar Rock Tours to see the Great Siege Tunnels to get the best experience possible.
If the activities above aren't really your cup of tea, that's fine too, there's plenty more to see. Gibraltar is great for shopping, the Main Street resembles a British high street with all of the high street brands such as Next, Mango, Tommy Hilfiger, Holland & Barrett and many more. Shopping can certainly work up an appetite – there is a bar or restaurant at every corner in Gibraltar that will definitely have something on the menu that will catch your eye. Thai, Italian, Indian – no worries, majority of the restaurants cater for all nationalities and cuisines.
Looking for a stylish, modern and trendy hotel in the heart of Gibraltar for your stay? The Eliott hotel has the most ideal location to fulfil your holiday agenda and get those activities ticked off your bucket list in a timely manner. We have some special offers available at the moment that we think you wouldn't be able to resist. We look forward to welcoming you at the Eliott Hotel!
View this post on Instagram