Planning a visit to Gibraltar
24 March 2017 ·
2
min read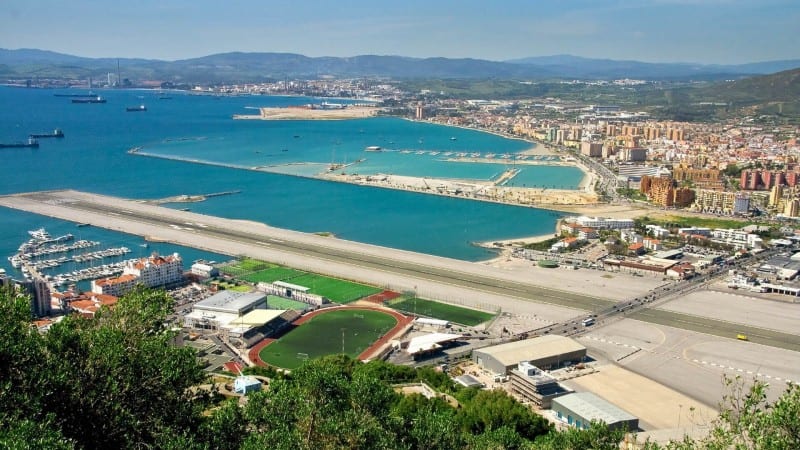 Gibraltar is a fascinating place to visit. From its charming Barbary Apes on the Rock of Gibraltar to intriguing WWII siege tunnels, it has plenty of places to visit and explore on a trip. It offers a pleasant and temperate climate (although the summers can get hot) that attracts a large number of holidaymakers from Britain all year round.
Despite its tiny size (only four square kilometres ), there is an array of attractions to be found on the island. With an interesting history and culture, beautiful beaches, stunning waterfront locations, cafes, restaurants, nightclubs and more, Gibraltar is a lovely place to spend a relaxed holiday at.
As far as accommodation goes, there are some great options to choose from. One such fine hotel is the Eliott Hotel Gibraltar, affordably priced with premium facilities. As far as travel to Gibraltar goes spring or autumn is the best time to visit the island.
Gibraltar Climate
Gibraltar offers a mild temperate climate because of its geographic location of being situated at a southerly peninsula that lies off the Spanish coast.  The temperatures generally do not go below 14°C, with the mercury rising to 30°C in the summer. For those who are not too keen to visit the place in summer (when it does get hot and humid), the ideal time for a trip would be either spring or autumn. At that time of the year the average temperatures are anywhere between 15°C and 20°C.
Another suitable option is to go on a cruise tour, which will provide an opportunity to visit the island at different parts of the year.
Gibraltar in December
The festive season is a great time for a Gibraltar holiday, especially if you want to beat the freezing temperatures back home. There could be nothing better than to take a winter break and hop aboard a cruise liner. There are cruise tours available from the port of Southampton at this time of the year, which take visitors on an enjoyable tour of Spain and Italy in the festive season. Imagine spending Christmas at sea and visiting cities like Valletta, Barcelona and Rome.  On the return trip some of the cruises stopover at Gibraltar where you could get off and take an enjoyable tour of the island country. There are a lot of options to choose ranging from museums tours to dolphin watching, among numerous other attractions to visit and activities to join.
Gibraltar in April
The next part of the year to set out on a cruise tour is in the month of April from Southampton. During the tour, travellers get to explore historical sites in Spain, visit Toulon and enjoy exploring many more interesting places. Depending upon the cruise operator you choose, ideally, you should be in Gibraltar in the middle of April. The climate is balmy at this time of the year and just perfect to take walking tours of the island. The temperature is mild in the mornings and afternoons, with a gradual increase in the evenings that are warm and pleasant.