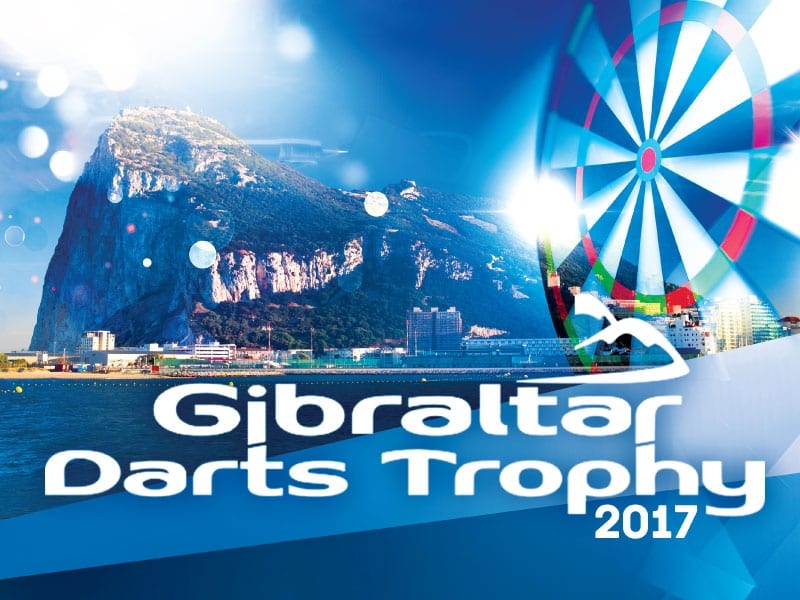 Whether you're looking for music, art, sport or charity events – you can be sure that all of them can be found in Gibraltar this May. Here are some favourites of The Eliott Hotel Gibraltar team:
Gibraltar PDC Darts Open
Darts were historically used and it is a practice that later on turned into a game. Did you know that before the First World War, pubs in the United Kingdom had dartboards made from solid blocks of wood. They had to be soaked overnight to heal the holes made by the darts.
Between the 12th and 14th of May 2017, the Gibraltar PDC Darts Open will be held within a more modern and professional environment with an offering of £135.000 in prize money. Some of the world's top darts stars will return to The Rock for the fifth staging of the Gibraltar Darts Trophy. 48 players will compete at the Victoria Stadium, with the tournament being streamed online worldwide. Tickets for the different sessions are available on www.buytickets.gi
Gibraltar International Comic-Con
GICC is a 2 day event held between the 5th and 6th of May around King's Bastion area with a special opening on the 4th for select guests pre-registered for the full event, as well as professionals and exhibitors. Tickets are available for sale at Vijay (127 Main Street). Single tickets are available through their website: https://gibraltarinternationalcomiccon.com/. During the event a lot of prizes, quizzes and interactive programs will be on offer, such as: May the 4th be With You Game, Exhibitor area, Giant Jenga, Kids Costume Contest, different workshops.  If you are a fan of science fiction, fantasy, larger range of pop culture you should not miss it.
The Celebration of Opera
Do you like the biggest composers such as Rossini, Verdi, Puccini just to mention a few?
Are you around The Rock on the 16th May? If the answer is yes get your tickets through www.buytickets.gi from £20 as The Gibraltar Philharmonic Society presents "A Celebration of Opera" at the Convent Ballroom. Elena Gorshunova from Russia and Rudy Park from South Korea are the voices who will enchant to a fabulous world. They will be accompanied by pianist Cristina Altamura. No doubt this will be the most elegant spring concert in Gibraltar.
Sixties night: Sticking it to Sarcoma
The Eliott Hotel is top of the places to be this May in Gibraltar with its fantastic line up of events. Enjoy an evening of fantastic 60s music brought to you by Phillip Borge and The Harmonics. Get lost in the music while helping us raise money for a wonderful cause as this event is in memory of Joey Gabay. Head Chef Matt Birtwistle will prepare an equally fabulous 3-course meal so please call Marie-Anne Lynch on +3520070500 to book your table now! Tickets cost £40 each.