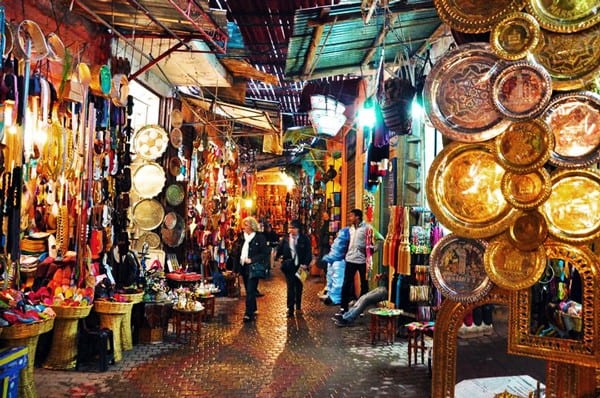 You are on the southernmost tip of Europe; there will not be better chance to explore a very different culture.
Tangier
Tangier is located where Africa meets Europe. Being a border city and influenced by different cultures in the past it has a special exotic atmosphere.
Do not forget
You will need your passport. Do not leave it home otherwise you will not be allowed to get off the ship or the ferry.
You are visiting a different culture, so you need to be aware with some "rules":
Visitors, especially women, need to be careful and avoid eye or physical contact with men. It can be strange for Europeans but in Moroccan culture it could be perceived as you being attracted to them!  Smiling to men means an invitation for conversation and more. Wear long trousers and long sleeve shirt. Drinking alcohol in public is forbidden. If a "local" offers you a cup of mint tea, you can enjoy it. Refusing will make you impolite in their eyes.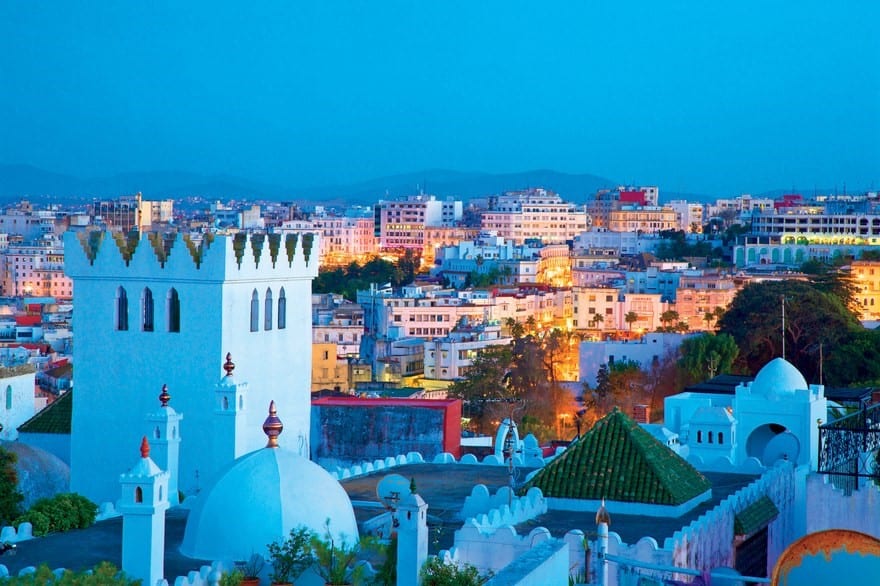 Things not to miss:
The Grande Mosque of Tangier: it used to be the site of a Roman temple. After the Portuguese had conquered Morocco, it was elevated to a cathedral. In the 8th Century it was turned to a mosque as the central location was a perfect place for Muslim prayers. Since then it has been converted back to a church, than a mosque again. Based on its history this is a really good example how colourful and diverse Tangier is.
St Andrew's Church: the architecture of this church combines English and Moroccan styles. It was consecrated in 1905. The cemetery surrounds the church and holds graves of British and Commonwealth soldiers who died during World War II fighting in North Africa.
The Grand Socco: this was the market place in the past, however you are still able to find some vendors selling fruit, second hand product. This is in the middle of Tangier and divides the old (Medina) and the new part of the City.  It is a meeting point for locals and tourists, too.  Mendoubia Gardens are next to it, where you can relax and the opportunity to see the legendary Banyan tree that is approximately 800 years old.
Kasbah Museum of Mediterranean Cultures:  this is a recently refurbished museum, housed in the former Sultan's palace called Dar el-Makhzen. Here you will find a large section dedicated to Moroccan arts and you can get more familiar with the history of Tangier, see giant replica maps and feel the colourful history around you. Take a walk in the Andalusian Garden before you leave.
Organized tour
To get to Tangier you need to catch a ferry from Algeciras or you can choose an organised trip. We would suggest you using Blands Travel. They offer a day trip which includes transport, a panoramic walking tour of the City by a local guide, visit to the bazaars and markets, an optional camel ride and a traditional Moroccan Lunch – complete with musicians and belly-dancers! . For more info and booking visit their Facebook page: https://www.facebook.com/blandstravelgibraltar/